Greenfoot è un ambiente di sviluppo che permette di realizzare facilmente applicazioni grafiche e interattive in linguaggio Java.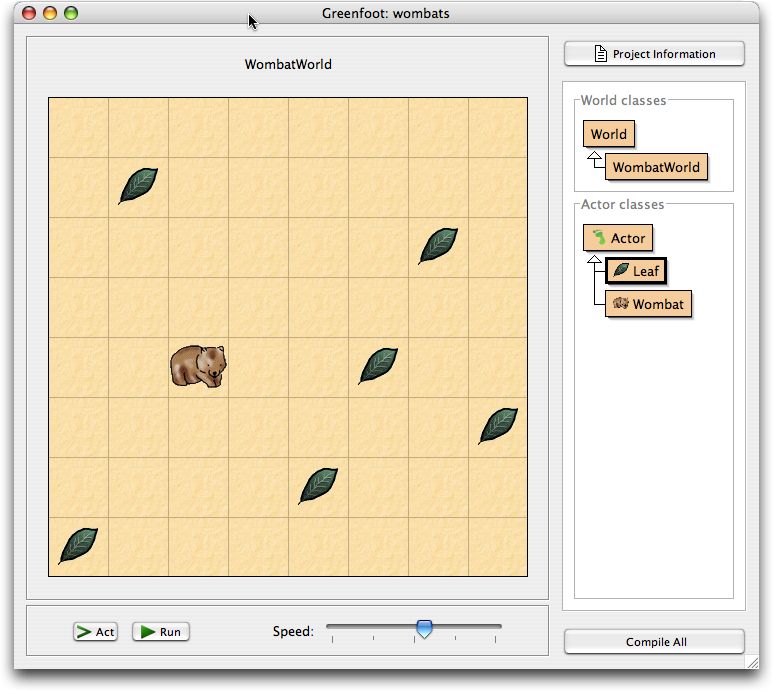 Dal sito ufficiale
Interactive – Visual tools coupled with programming, making learning to program easier

Real Programming – Learn and teach Java, one of the most popular languages in the world

Global – Discuss, share and interact with user communities, both for learners and teachers
AIUTO!
Per modificare scenari già esistenti oppure per crearne di nuovi è necessario conoscere le API di Greenfoot.
Le API sono le classi standard che costituiscono l'interfaccia tra il programmatore e Java.
Si tratta di appena 5 classi (ma con ~90 metodi totali).
Actor
Un attore è un oggetto che popola il mondo
Sempre presenti in ogni scenario.
Sono le superclassi dalle quali si derivano le classi per creare e popolare lo scenario
World
Il mondo dove vivono gli attori
Greenfoot
Permette di interagire con la tastiera, il mouse, la velocità, i suoni, …
Si utilizzano, da codice, per svolgere operazioni di gestione e controllo
MouseInfo
Contiene informazioni sullo stato attuale del mouse.
GreenfootImage
Semplifica il trattamento di immagini e il disegno
Il sito ufficiale contiene molto materiale didattico e la sezione Activity contiene migliaia di scenari…
| | | |
| --- | --- | --- |
| Originale | Traduzione documento | Traduzione scenario |
| Greenfoot Tutorial | Wombats | Vombati |
| A quick intro to Greenfoot | Crab | Granchio |
| The Greenfoot Programmers' Manual | Manuale | formiche – navicellalunare – palloncini – vombati |
RISORSE ONLINE
Oltre che sul sito ufficiale puoi trovare risorse per Greenfoot in tanti altri siti interessati al suo sviluppo
Greenfoot-center (Greenfoot – Programmieren, weil es Spaß macht!)
In italiano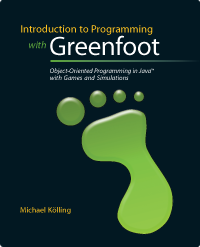 Il libro Introduction to Programming with Greenfoot tratta i tutorial: crab, asteroids, una simulazione di formiche, un piano, una simulazione di un pianeta con gravità, …